Visiting a tiny West Texas desert town in the middle of July might not sound like everyone's idea of a good time, but we had a feeling it would be ours. It didn't hurt that NY was suffering a heat-wave while the high desert climate was beautiful.
To get to Marfa, we flew into El Paso and got on the highway. After about fifteen minutes, the Tex-Mex restaurants and big box stores lining the road gave way to expanses of desert stretching all the way to the horizon. Living in New York City, the only way to see the horizon is to stand on the beach, staring out toward the Atlantic. Driving to Marfa, it is all around you.
After about two hours, we were diverted off the highway by border patrol, who asked us about our citizenship as a German Shepherd sniffed around our rental car. Half an hour or so later, we passed the iconic Prada Marfa, a fully stocked, always-illuminated, never-open store in the middle of the desert (more on that later). The cartoonish white blimp we passed next appeared, on first glance, to be another art installation, but actually is used by border patrol for surveillance. Then—we were in Marfa! The highway runs right through town, with only a blinking red light—the town's only traffic light—to slow you down.
The year-round population of Marfa is less than two thousand people. The streets are wide and the buildings are old, equally charming whether they've been restored and repurposed or not. Cars are either sturdy or vintage-stylish. There's not a lot going on, but what is is always interesting. There is a single bookstore, but it has one of the best art and architecture collections you'll find anywhere and Colson Whitehead read there the week before. There is a tiny radio station but it's an NPR affiliate that also features local DJs playing classic Texas sounds and shows of experimental music sponsored by Dublab. There's only a few little shops, but they're super hip. Let's just say it's about quality, not quantity. We've been to major American cities that do not have as much interesting art and culture as Marfa.
We stayed in a hotel called El Paisano, in the very same room James Dean once slept in while filming the movie Giant. The courtyard was a pleasant place to hang out and we'd often see familiar faces, someone from the Judd Foundation, someone from one of the food trucks, getting a drink. When you're the only place open for miles, you'll attract all kinds of folk. And in a town this small, you start to see the same people over and over again pretty quick.
If we hadn't stayed there, we could have gotten a room at the renovated motel Thunderbird or rented an apartment at Stay Marfa. If we went again, we'd take the latter option—having a kitchen would have been great when all the restaurants in town were closed. (This really happens! So hard for New Yorkers to comprehend).
El Cosmico was the other spot we seriously considered staying while in Marfa. It is a collection of air stream trailers, tipis, and tents. We like air conditioning and private bathrooms too much to have set up camp here, but we did head over one night to go to an indie rock show. Perhaps it wasn't promoted enough so the three bands played to a crowd that consisted of more dogs than people at times. It was absolutely gorgeous out that night, though, so we were happy to comprise half the audience. Depending on the event, sometimes the town fills up. Around the time of SXSW a lot of people probably take the 6 hour drive over from Austin.
We started almost every day by following the coffee cup-and-ice cream cone signage to Frama, a coffee shop brewing local Big Bend Roasters coffee (and sometimes decorating their latte foam with skulls). It is also part-laundromat; all the machines have hipster-baby names. The same people that own Frama have a shop called Plaine in the nearby little college town of Alpine (nearby for West Texas, at least). We went to Alpine on the recommendation of our Texan neighbors and ate delicious raspas, which are like better snocones, at the Murphy St Raspa Company. Although we didn't order it, the dill pickle flavor was surprisingly refreshing.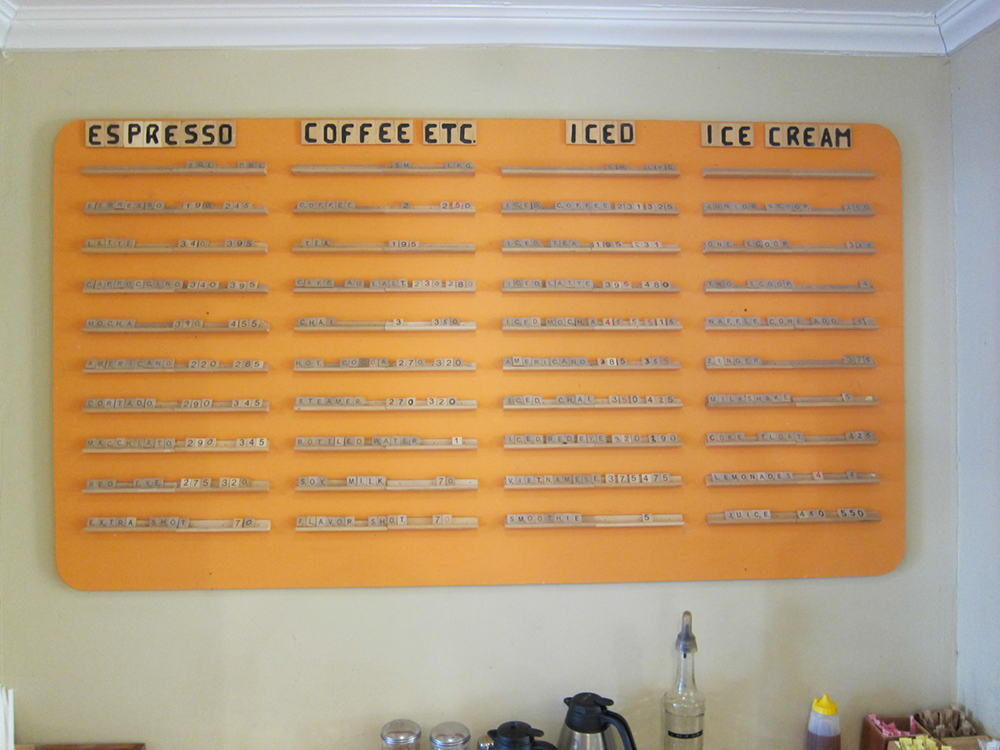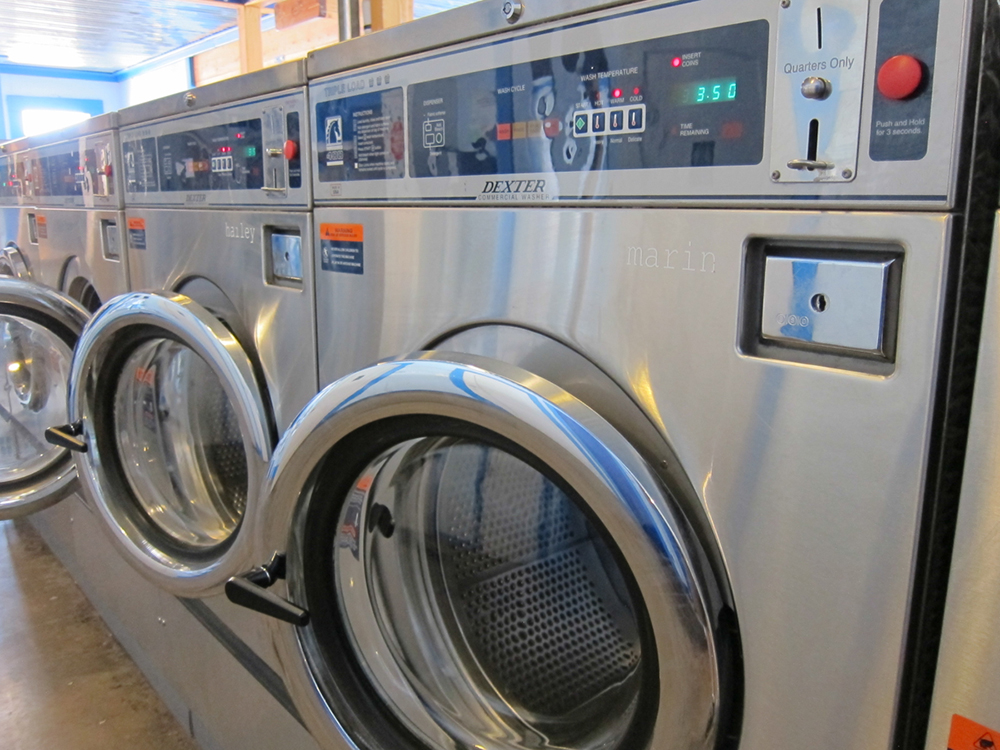 This all brings us to the artist Donald Judd. Which is to say, Judd is what brings, and has brought, a lot of people to Marfa. When he arrived there in 1971, he was nurturing a distaste for the New York art world and a longing for a spacious, permanent home for his artwork, where it could interact with the landscape and be exhibited on its own terms. We toured his home/library complex, called The Block, as well as his architecture studio and his art studio, a former Safeway grocery store. All of these spaces are maintained by the Judd Foundation and have been preserved much the way Judd left them, complete with his own collections of modernist furniture, prototypes and early versions of his artwork, sketches and more.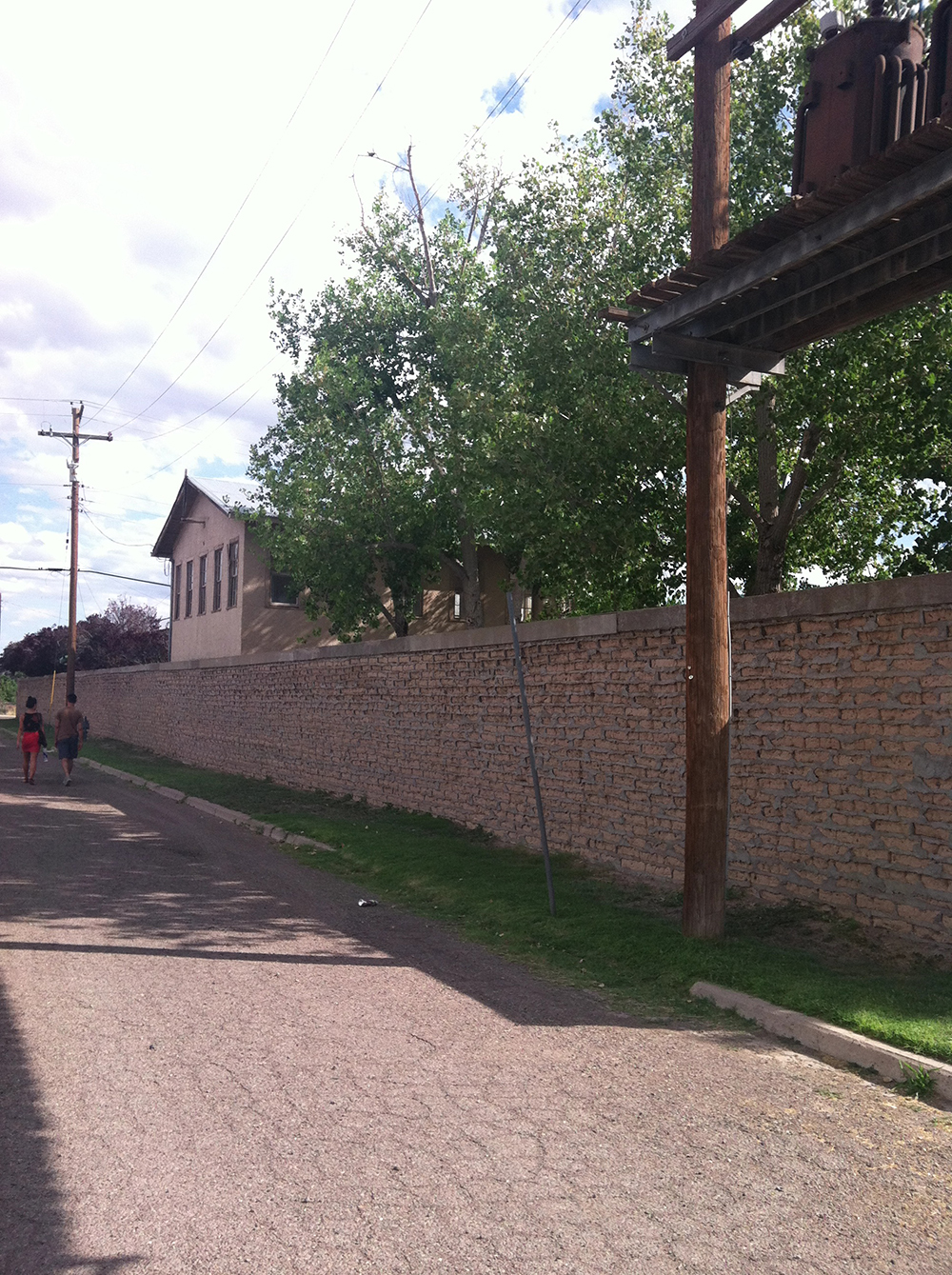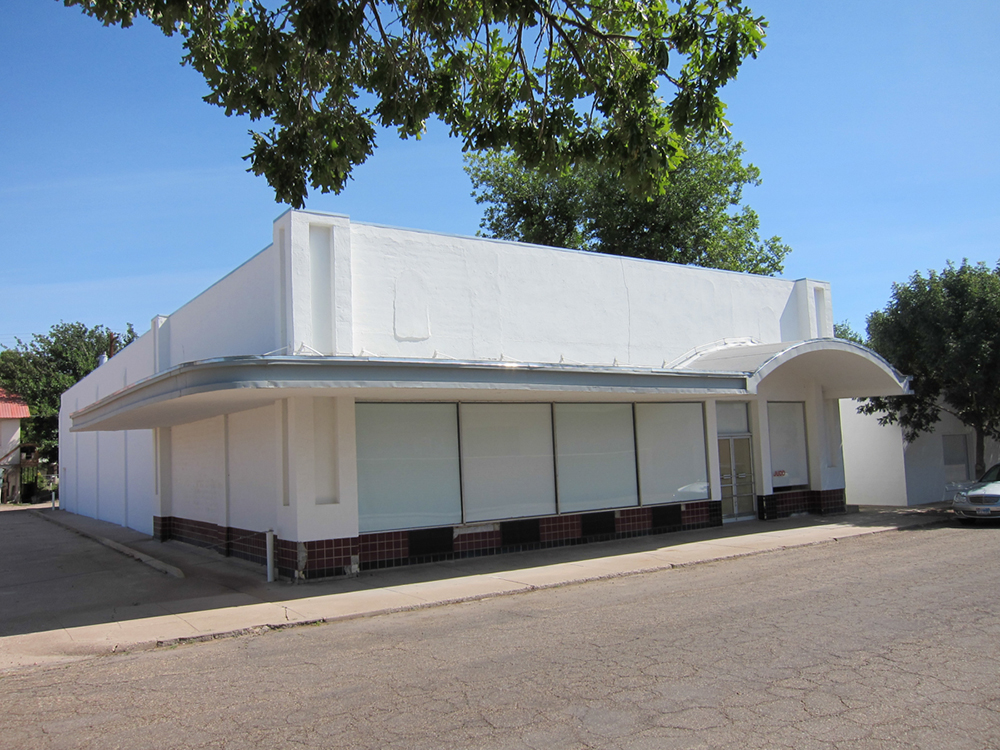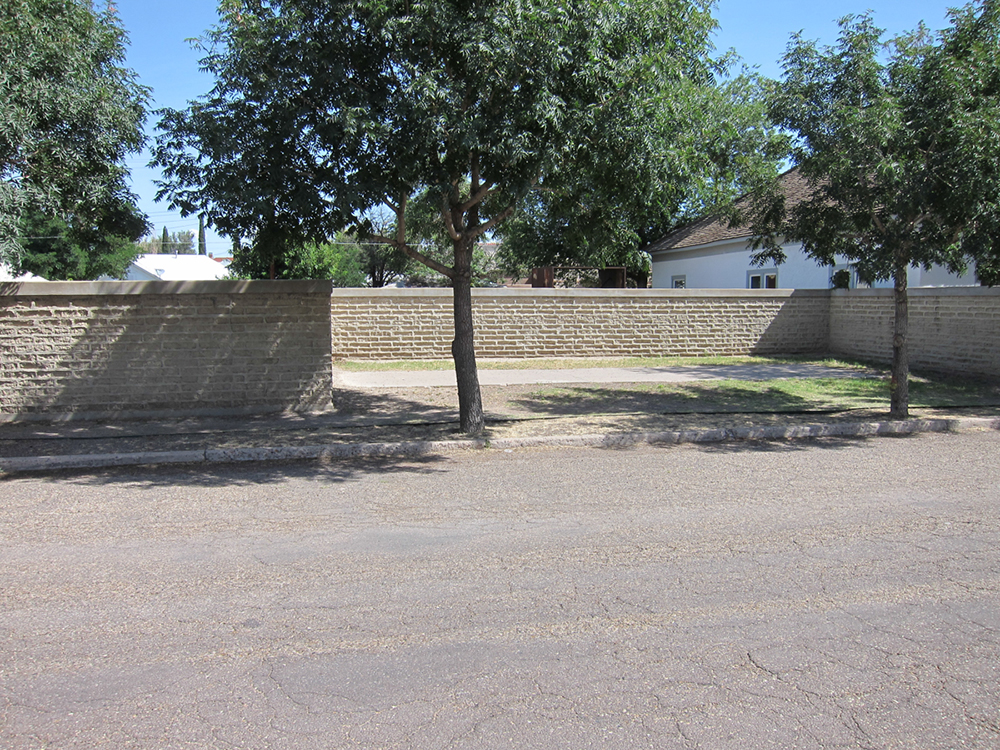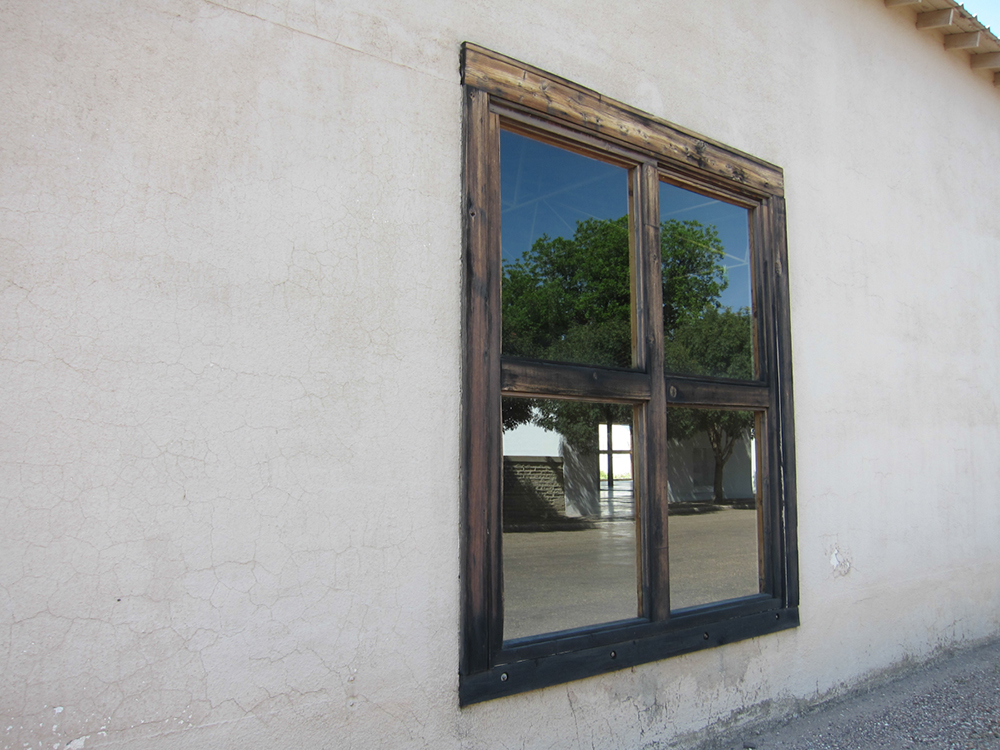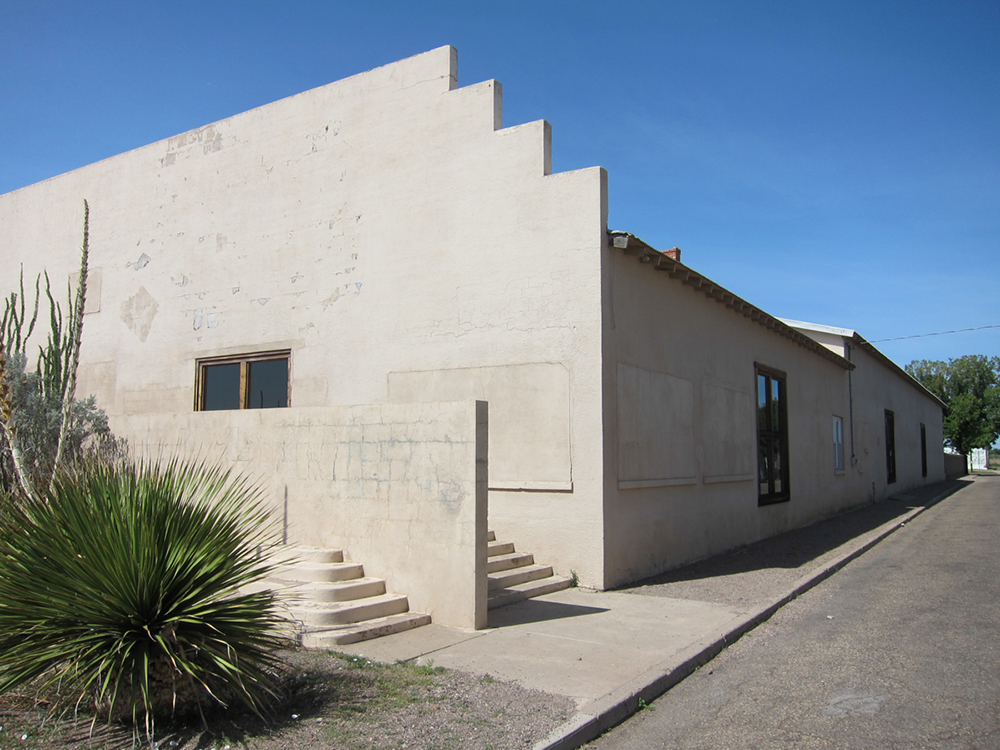 We love Minimalism and never would have made it to Marfa but for the promise of seeing Judd's work in its element, but we can't pretend that the slightly incongruous prospect of loads of hipster food trucks wasn't almost as big of a draw. The folks behind Food Shark, famous for its Marfalafel, run the town with a brick and mortar place called Future Shark (it was Indian Friday when we went—the only healthy food we ate the whole trip) and a spot called Museum of Electric Wonders and Late Night Grilled Cheese Parlour (indeed, it was a collection of vintage televisions, an 8-track carousel filled with Black Sabbath and fancy grilled cheeses only open late-night on Friday-Saturday). If you squint at our photo of the Food Shark truck, you can see the guy with the mustache inside. He owns a bunch of vintage cars branded "Food Shark" parked around town and also sends weird money into circulation—we received a $2 bill and a half-dollar at various points during the trip thanks to him. The Boyz 2 Men taco truck is also only open at odd hours and screens films in its parking lot. The tacos were delicious, but most memorable were the free whiskey shots and the slightly drunk proprietor repeatedly winking and slurring, "We don't sell beer, but we serve beer." On our last day in Marfa, we went to the truck Fat Lyle's for lunch. The signature meal there is a Brussels Sprout Haystack, which consists of French fries, fried Brussels sprouts, caramelized onions, blue cheese (which we got on the side) and spicy aioli. It was grotesquely delicious; even better was the biscuit that came with the Sunday-special fried chicken. We met up with some new friends at the truck that day—in Marfa, it is possible to make friends within five days. Longtime Marfa ambassadors, half of the couple is responsible for starting the Marfa Greenmarket, where we got chili rellenos, goat milk soap, and met an octogenarian beekeeper in a cowboy hat.
In 1979, Donald Judd took over a former army base to create the permanent showcase for his art that he had been looking for—the Chinati Foundation. There are site-specific installations by Judd and a limited amount of other artists, mostly his friends. We loved the work by Dan Flavin (Judd named his son Flavin), which was housed across six buildings. It was a luxury to see so much of his work exhibited on its own, not competing with anything else in the room, which is exactly what Judd had in mind. Photography wasn't permitted on the three-hour tour of the interior spaces of the Chinati Foundation, but we were allowed to come back on our own and wander the kilometer of Judd's eight foot tall concrete boxes installed outdoors.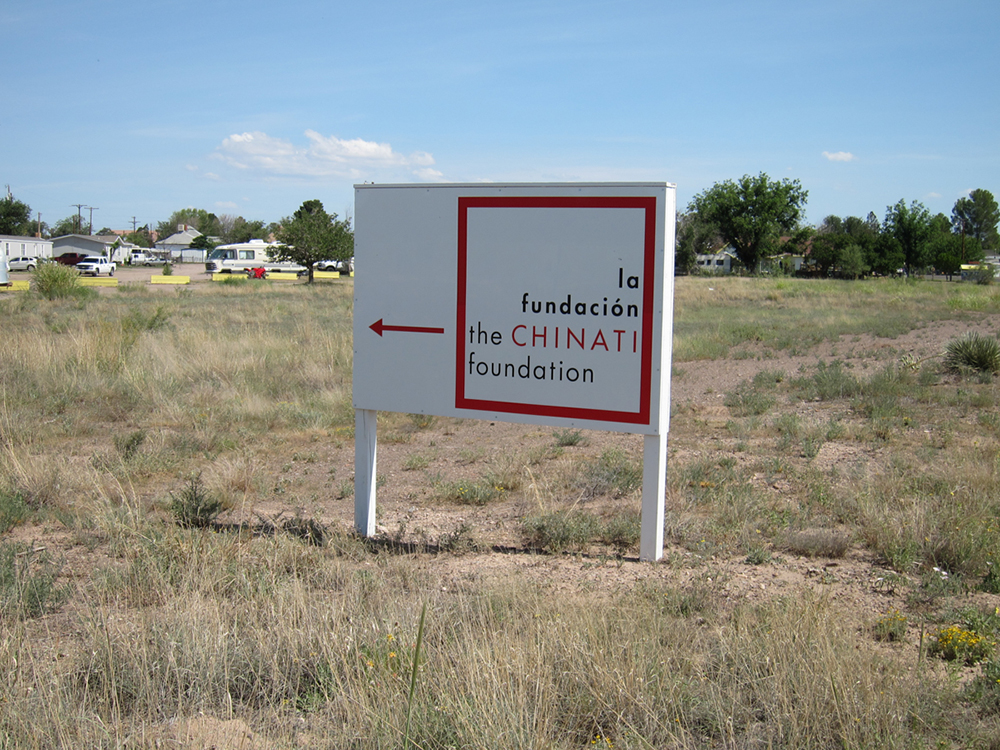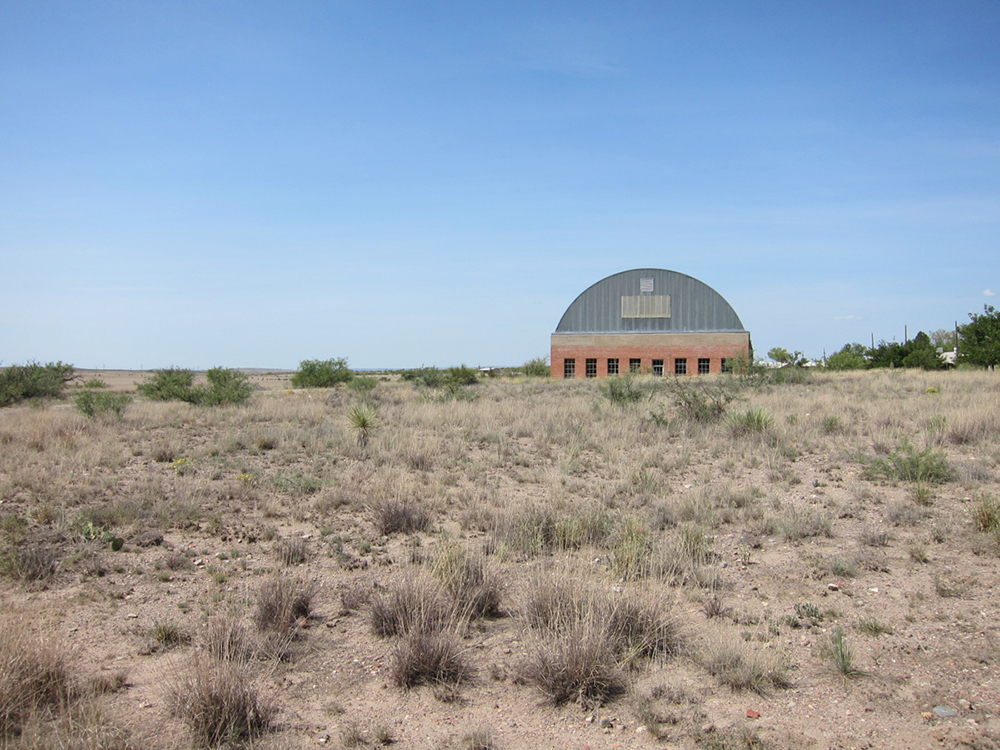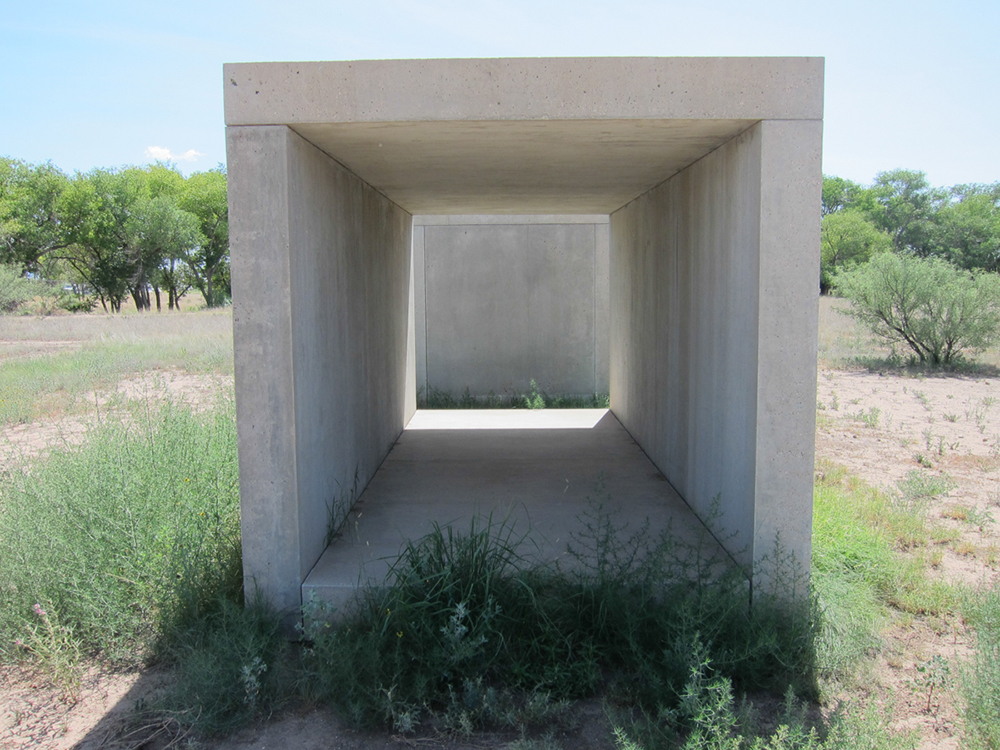 The nicest restaurant in town is a place called Cochineal. During the school year, Nicole grinds up cochineal beetles to make red paint with elementary school kids at the Morgan Library and Museum, but luckily no bugs were involved in the meal here. The restaurant is situated in a lovely little house with a garden out front—we saw one of the cooks clipping herbs, so it isn't just there for looks. We went there at the start of the trip and literally saw every single person that was eating there at the same time as us repeatedly throughout the rest of the week. One couple enjoying wine outside runs the gallery and studio, Arber and Son Editions. He's a master printer and she's an artist. We visited their place and learned all about the great projects they run and art they make. They had an invitation to an opening at the Morgan Library sitting out on the desk when we arrived—the summer installation there is by an artist they nurtured when she was in residence in Marfa.
There are a few bars in town. We found ourselves at Planet Marfa a few times, known for its courtyard and cool, yet warm, tent. Due to the irregular hours of the various dining options in town, we ended up having an excellent plate of nachos for dinner one night. Another popular bar is Padres, which is also a live venue. Friday night's band was called Obscured By Echoes, and shockingly were not a Pink Floyd tribute act.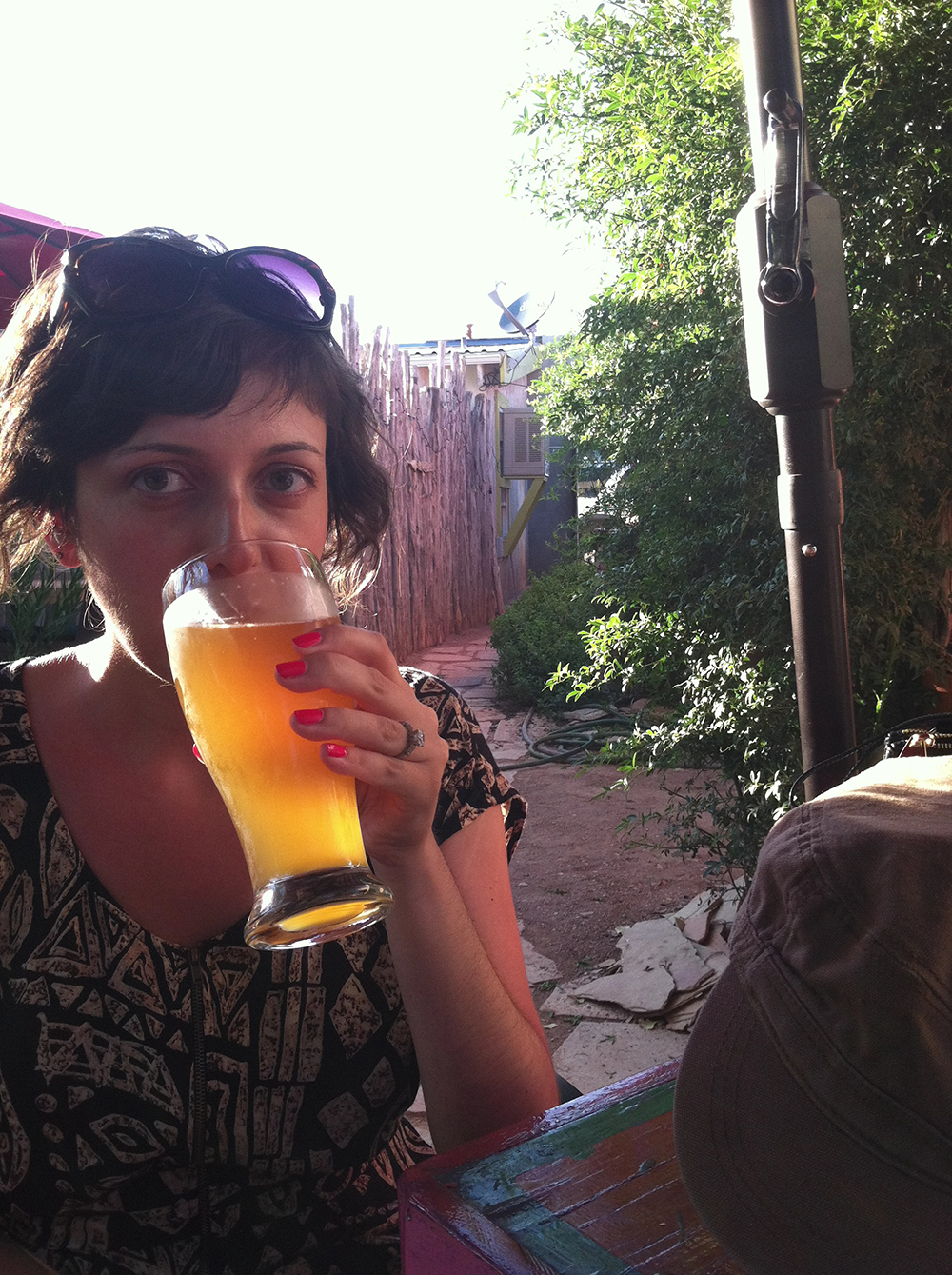 The heat in Marfa was truly nothing compared to how horrible it was in New York the week we got back. It may be cliché to say that the lack of humidity really helps, but it's true. We did, however, head over to the WPA-constructed Balmorhea pool one afternoon to cool off. It is rocky around the edges and dips down to twenty-five feet deep in the middle. Fed by a natural artesian spring, it is chemical-free and filled with toe-nibbling fish and scuba divers. There are no life-guards on duty, which seems exceptionally Texas-y. The entire population of the pool cheered a little girl, paralyzed in fear on a high diving board, until she summoned the courage to jump. In New York, someone would have gotten sued.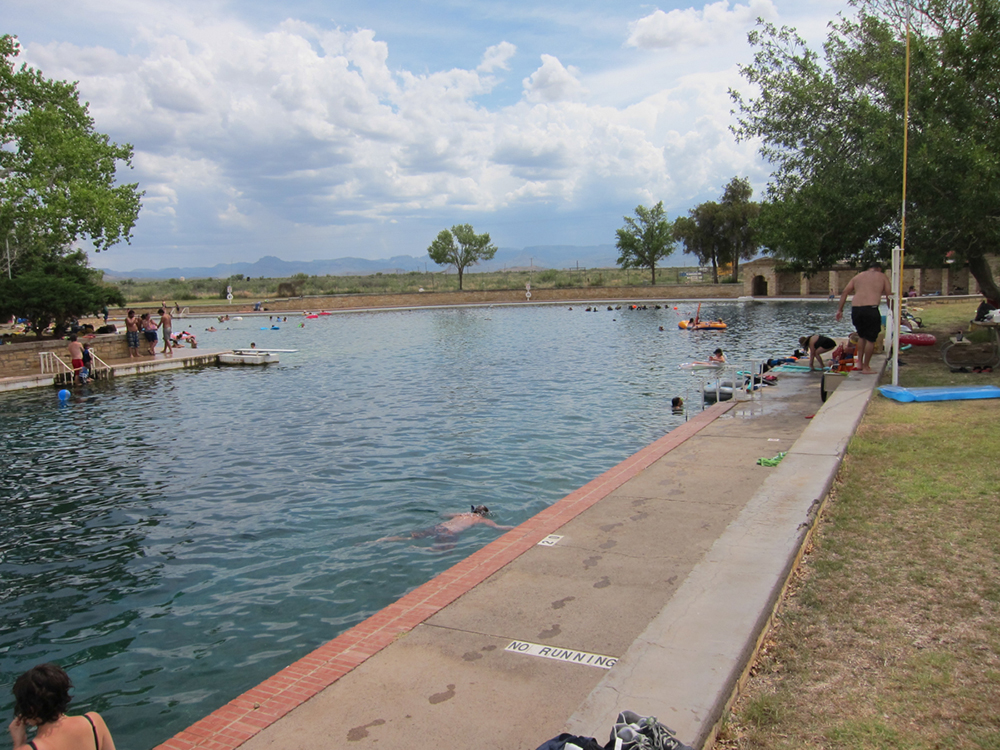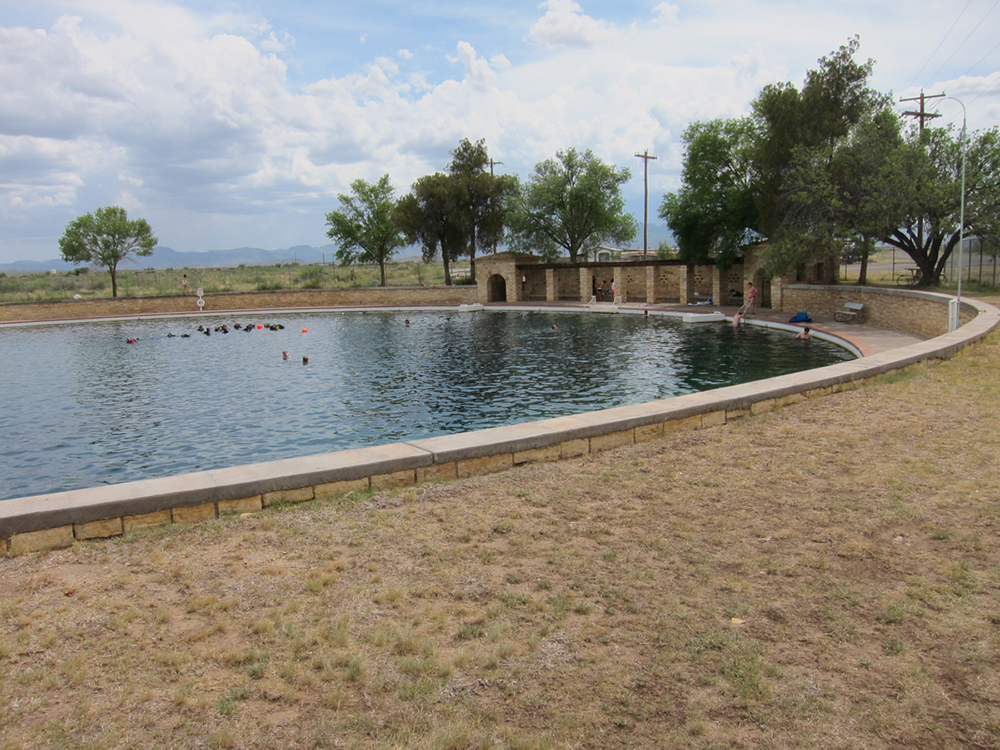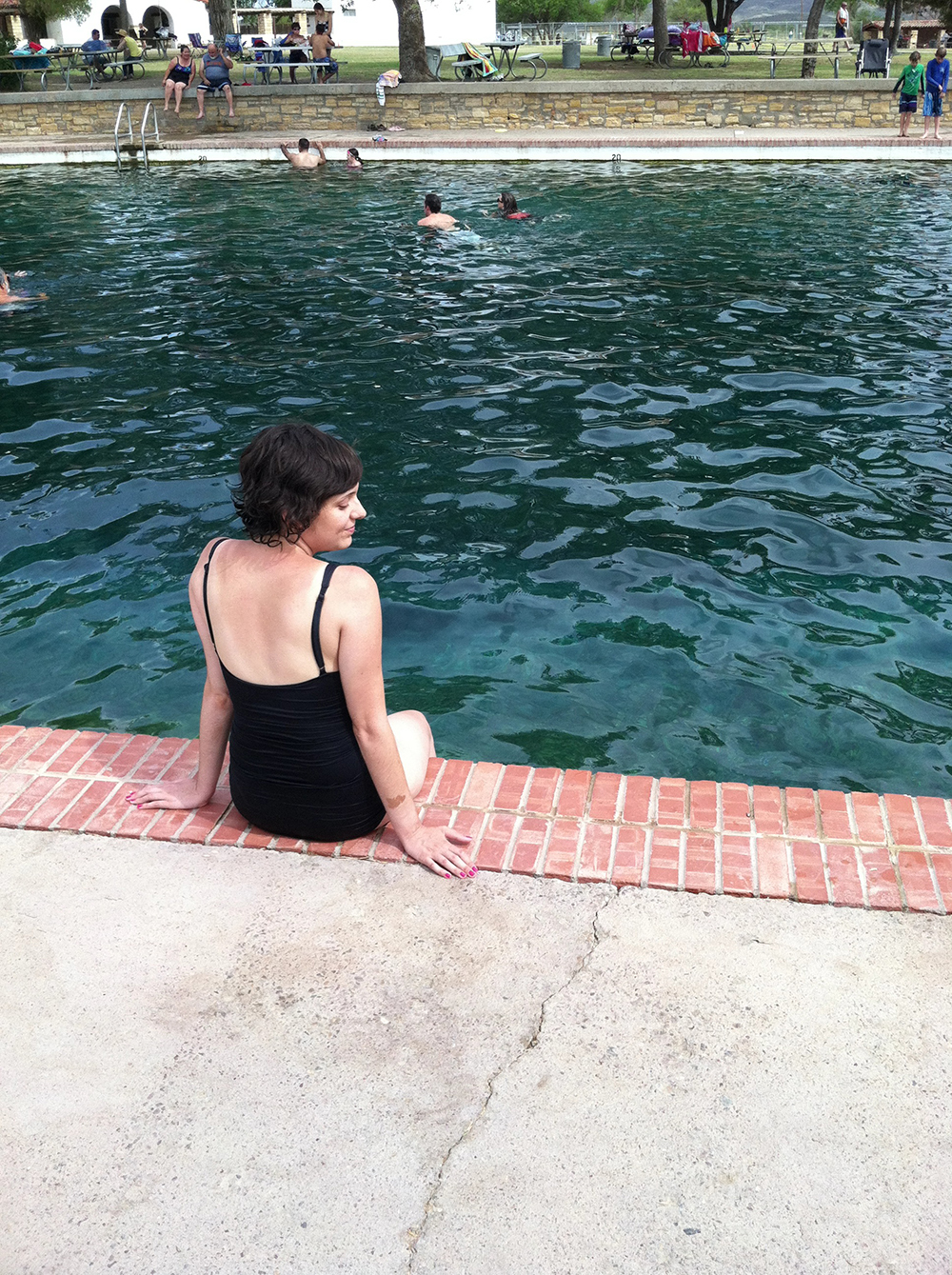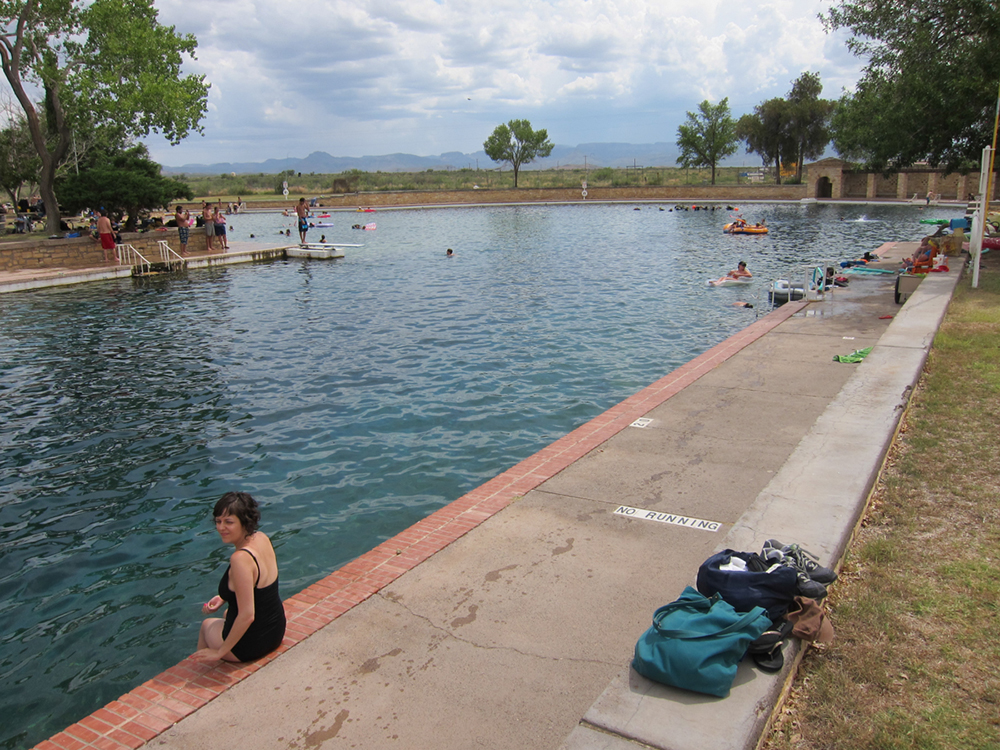 About an hour from Marfa and on the way to McDonald Observatory is the town of Fort Davis. We stopped for some Tex-Mex food there and took pictures, like good bloggers.
The unexpected highlight of the entire trip was going to a Star Party at the McDonald Observatory. Dan is watching Cosmos on Netflix all the time now and wants to go back to school to be an astronomer. We drove up a mountain--which was beautiful and a tiny bit scary--to get to the Observatory, which is run by the University of Texas-Austin. Once the sun set, we gathered in an outdoor amphitheater, where a super fun guide pulled out an amazing laser pointer that reached all the way to the stars (it really looked like that!) and gave us a "tour" of the constellations. Afterward, we got to line up at different telescopes set up around the property to see the rings of Saturn, distant galaxies, clusters of stars shaped like Cheerios, and more. Meanwhile inside they projected Charles and Ray Eames's The Powers of Ten on a loop. The only thing we didn't like was one surly astronomer who dismissed the Marfa Lights. We went to see the glittering atmospheric phenomenon at the special viewing area out in the desert and they definitely exist! What we didn't get to see were any havelinas, which the astronomers called "Suicide Pigs" for their propensity to run in front of cars at night.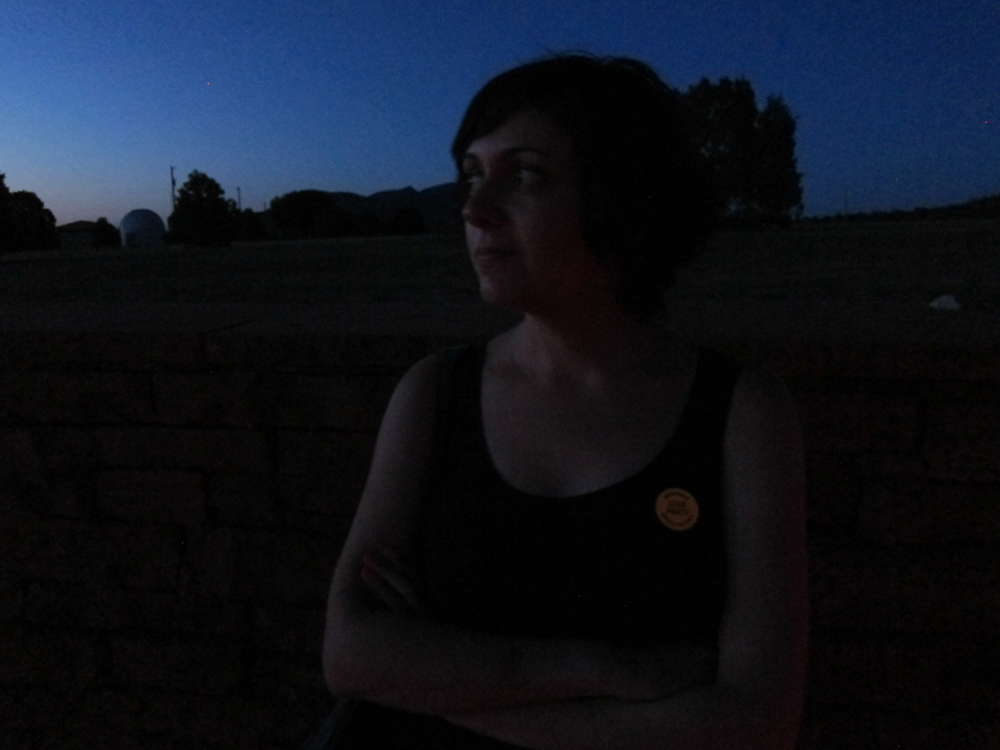 Although it was too hot to do any safe hiking, especially for people as inexperienced in outdoor matters such as ourselves, we couldn't visit West Texas without a trip to Big Bend National Park. We did a two hundred mile plus loop through the desert to experience it and got to see a lot, despite not spending much time outside of the car. Approximately the size of Rhode Island, the park is situated at the border of Texas and Mexico. The Rio Grande flows through it (although, despite being "Grande," at this time of year it is a dry river bed in many areas). We were warned repeatedly to have lots and lots of water with us and to not break down because if we got stuck out there, we might stay stuck. Although we didn't encounter too many other travelers during our drive (which made it so much better!) we did see border patrol at least every hour so I can't imagine that if we'd gotten stuck we would have been left out there to die. The landscape was incredible—parts of it like Mars, parts lush and green.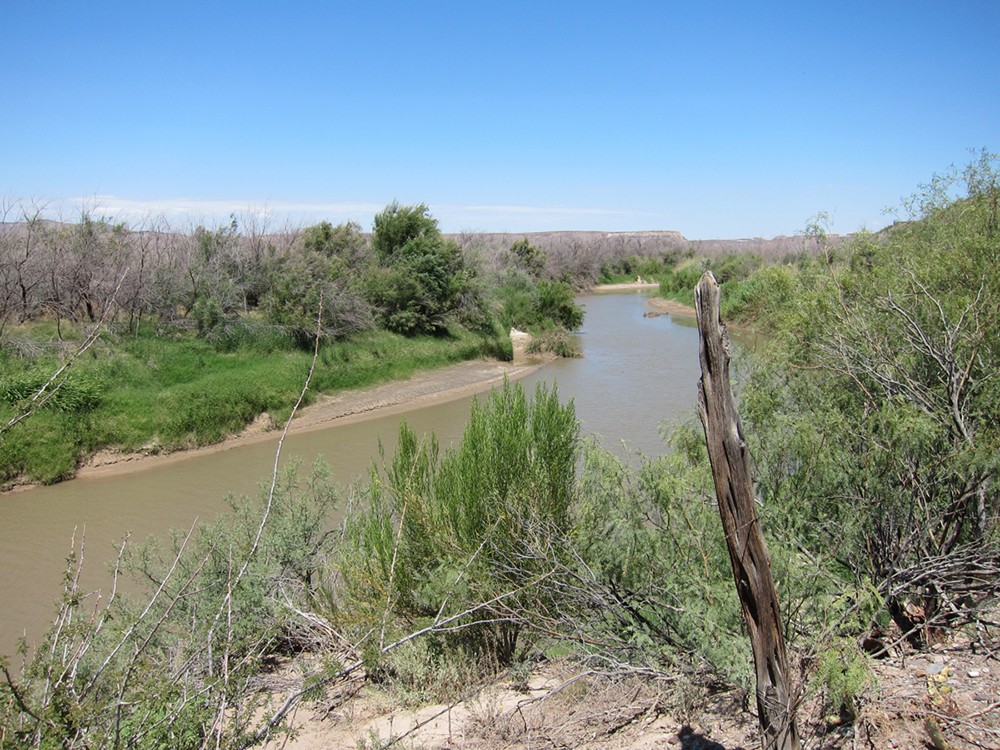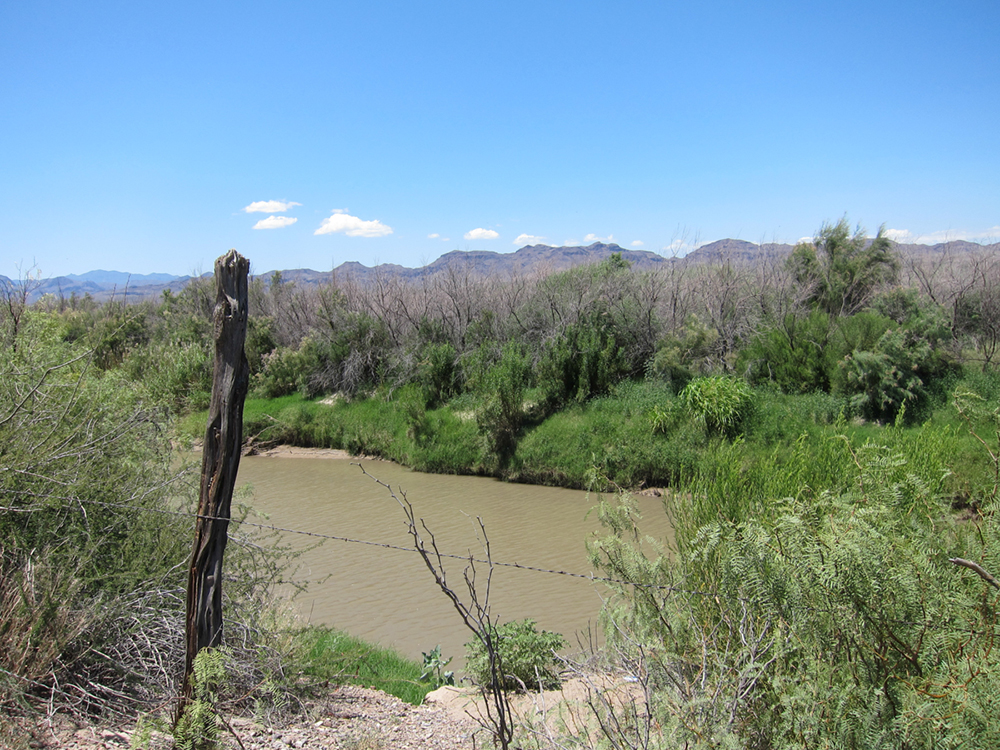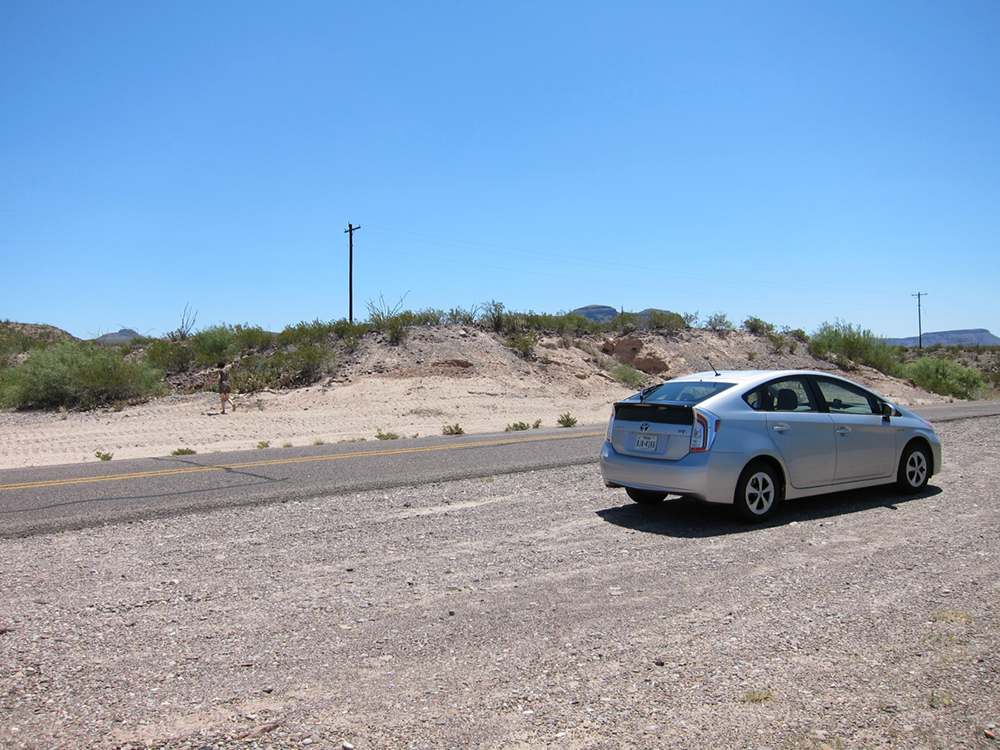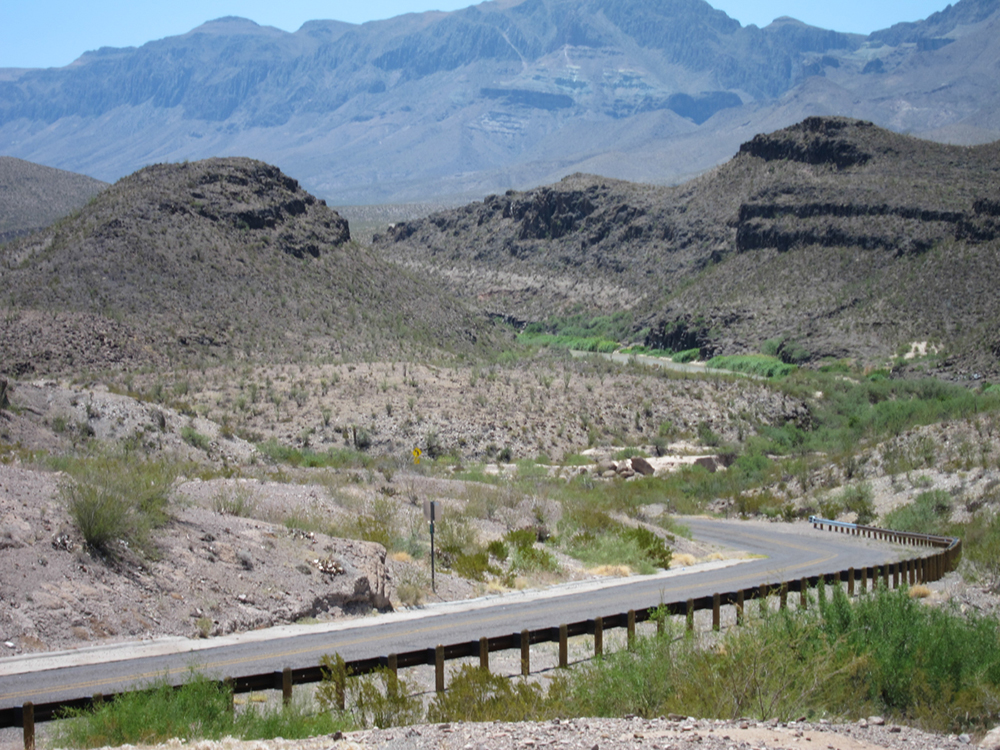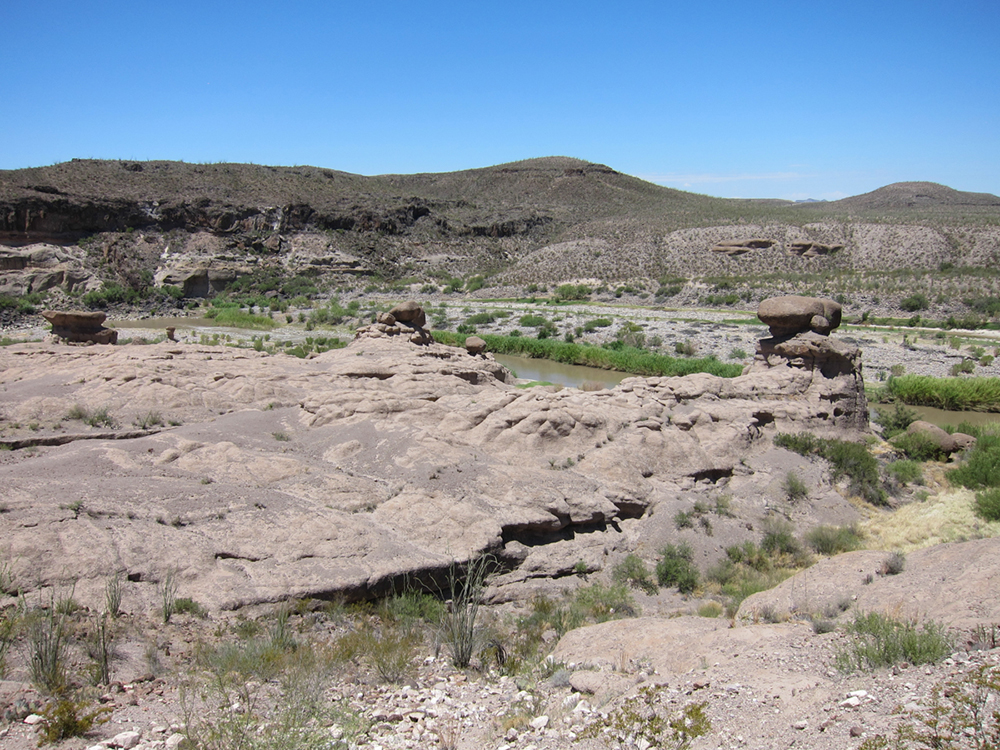 On the way back to Marfa, we stopped at Terlingua, a ghost town, but a ghost town a couple dozen people still live in. Words and pictures do not describe Terlingua. There was a letterpress shop somewhere in town, but we couldn't find it.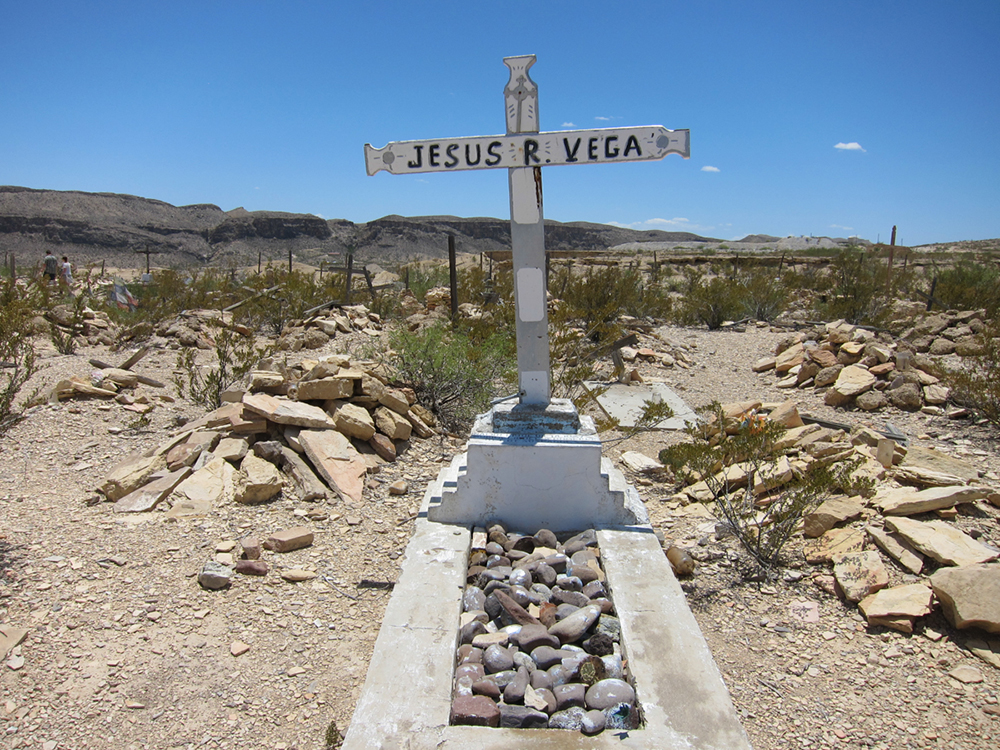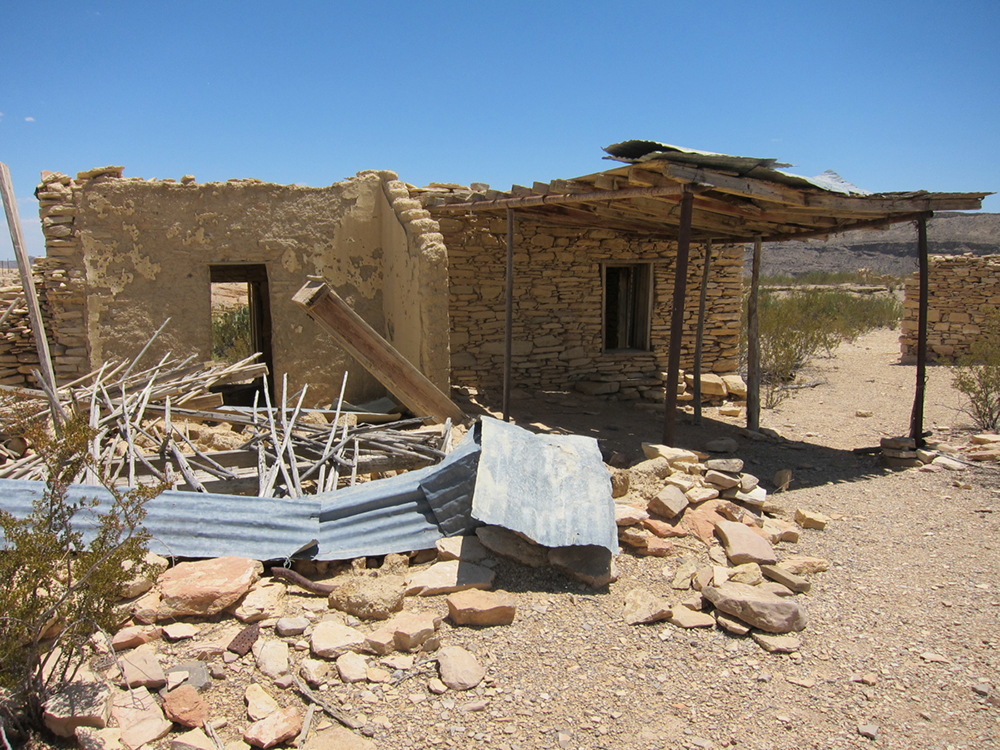 These are some more random shots around town back in Marfa. There really is a unique character to the town that hopefully some of these start to capture. There aren't a lot of pictures of people, partially because we don't like taking candid photos of strangers, but also because there aren't a lot of people! What people there are is a mix of young art-school grads, Soho emigrants, hippies, Texas cowboys etc.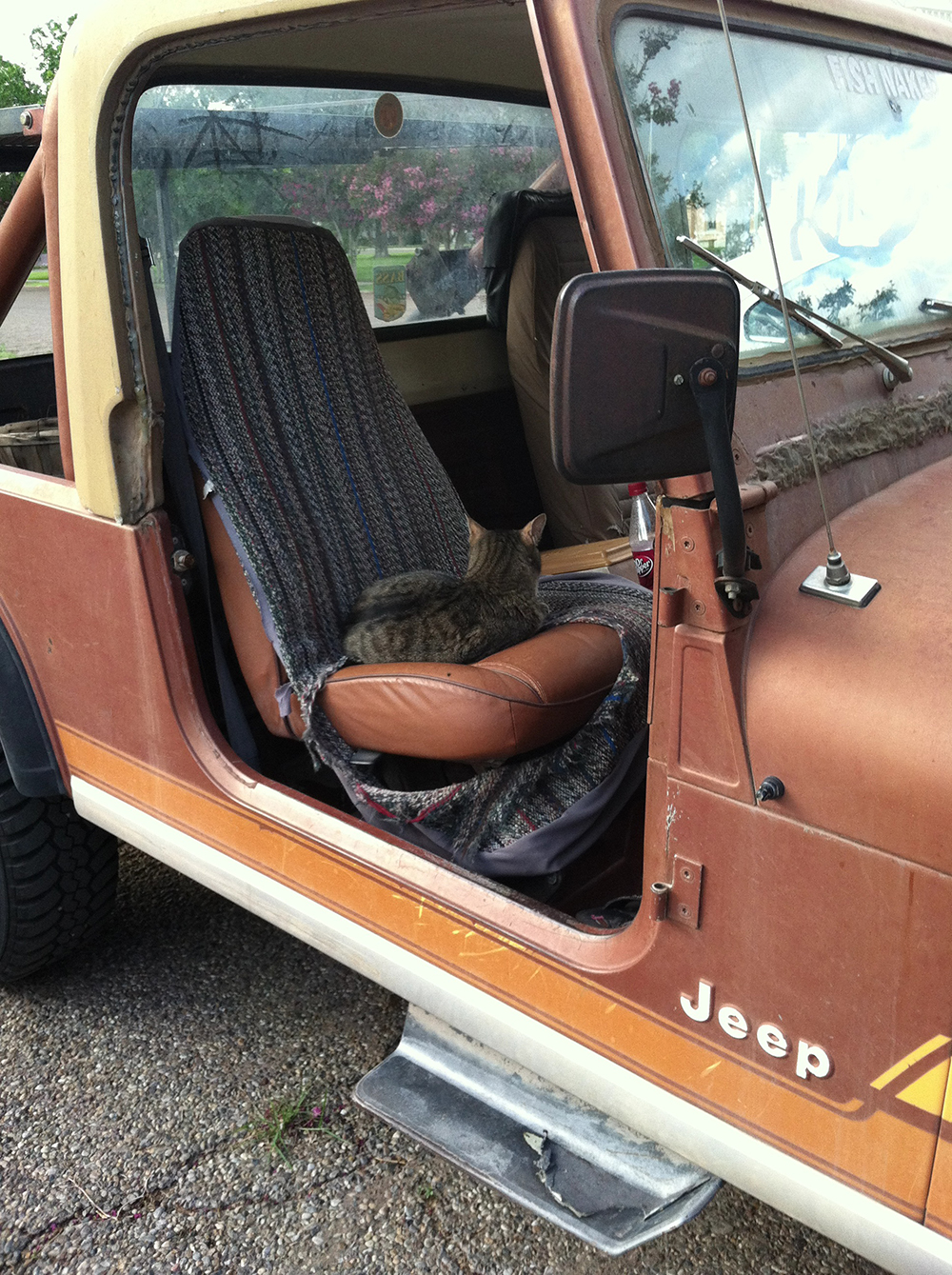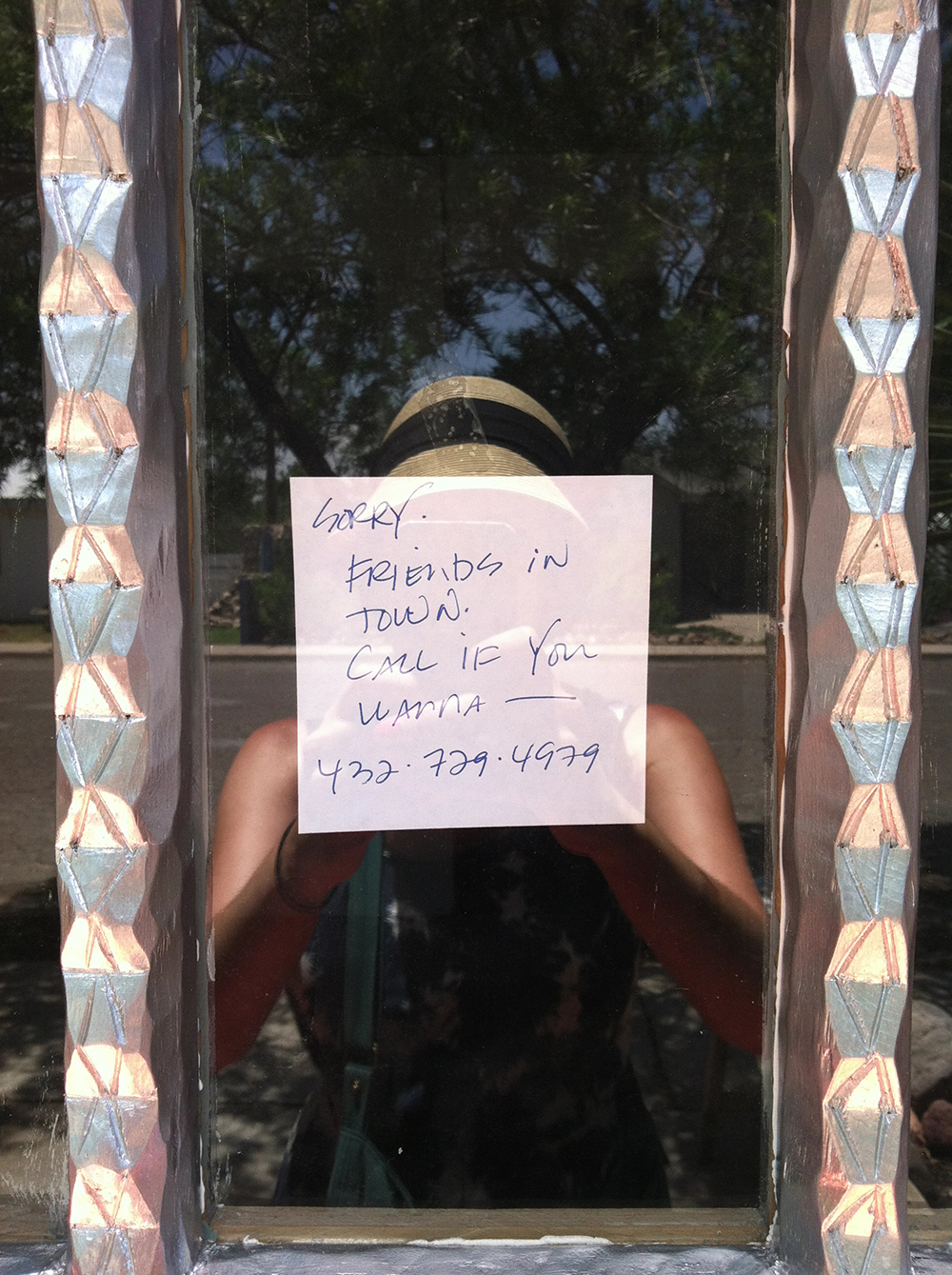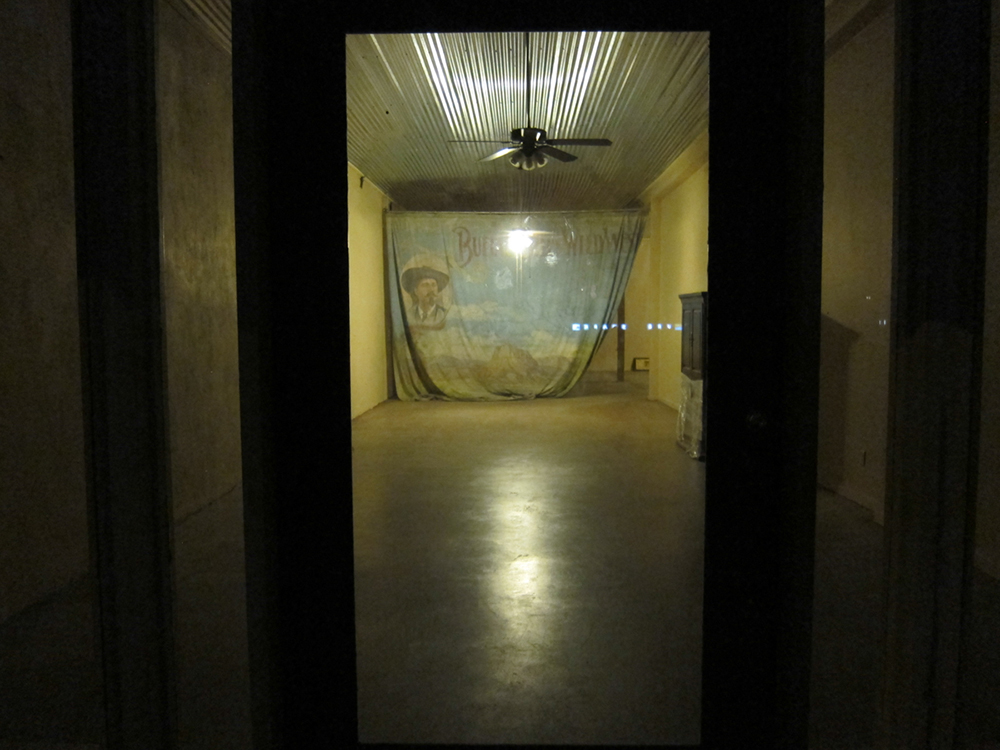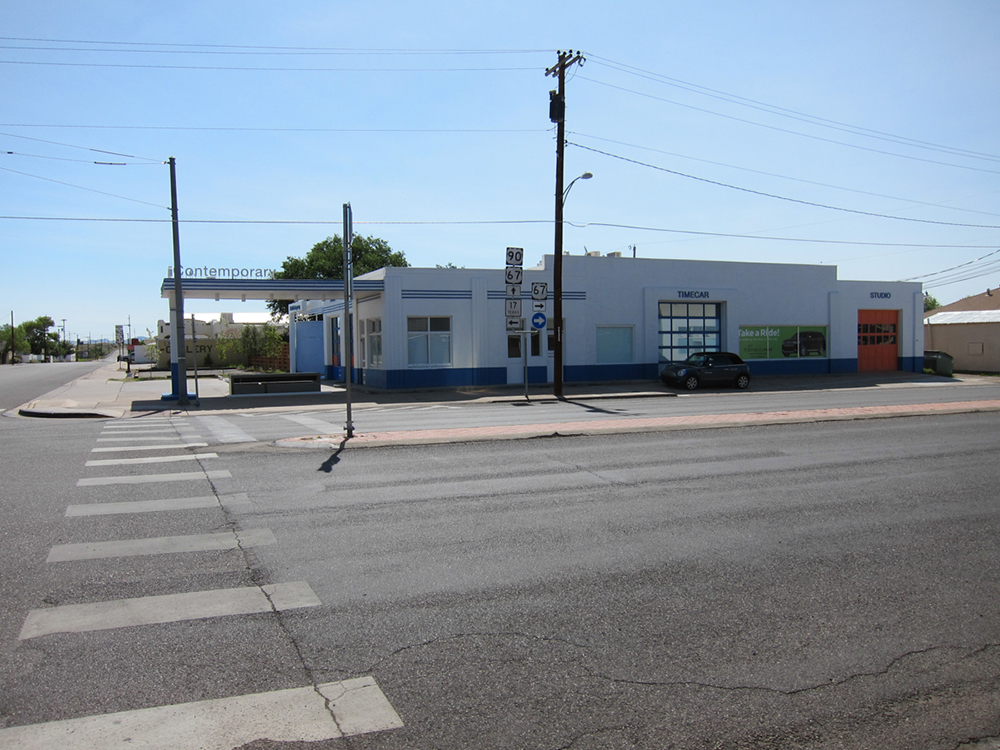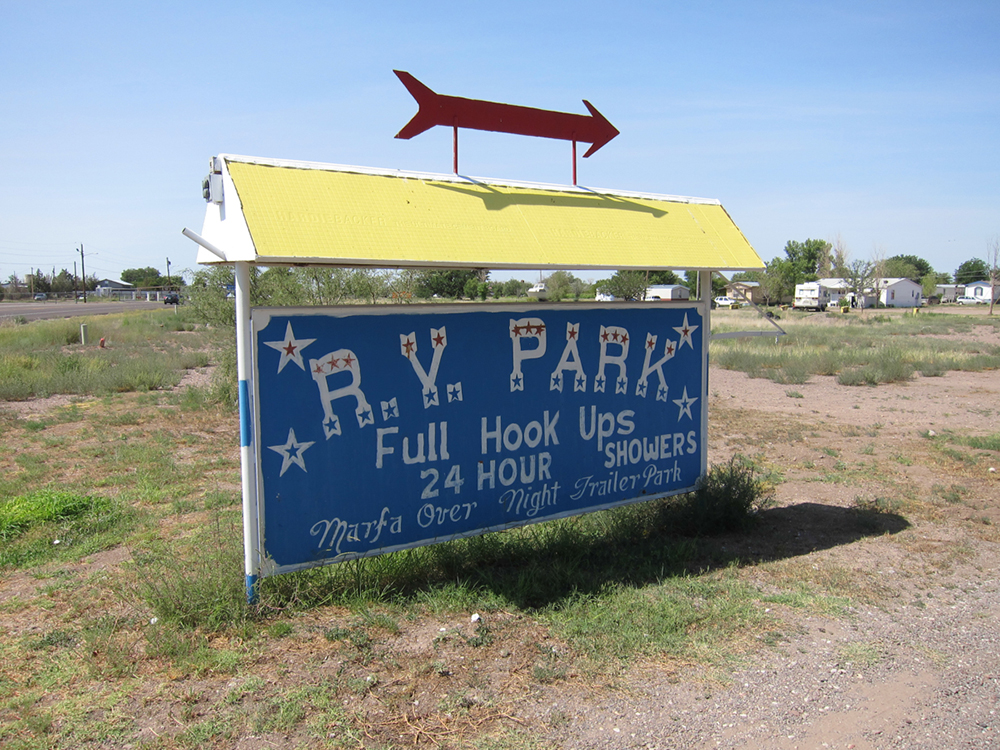 On our last night there we decided to check out the Prada Marfa installation which we had passed on our drive in. About 40 minutes out of town and in the middle of nowhere, it's pretty beautiful.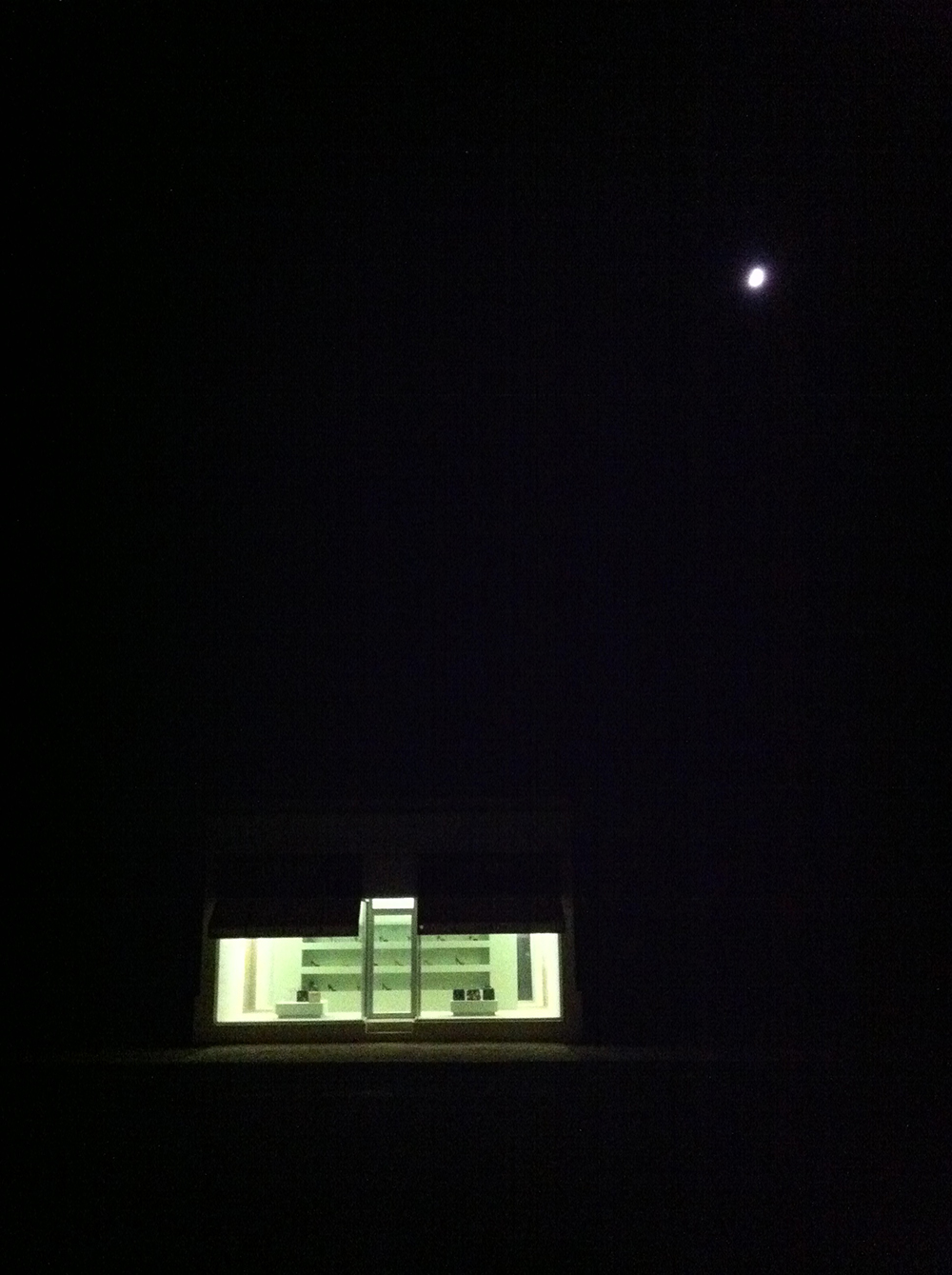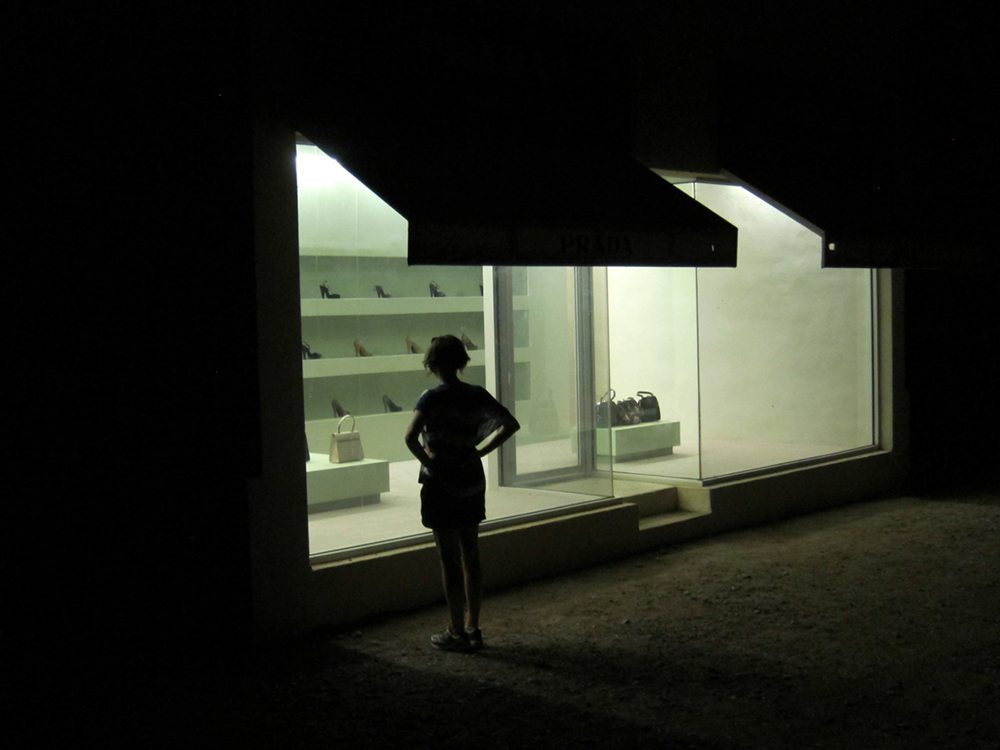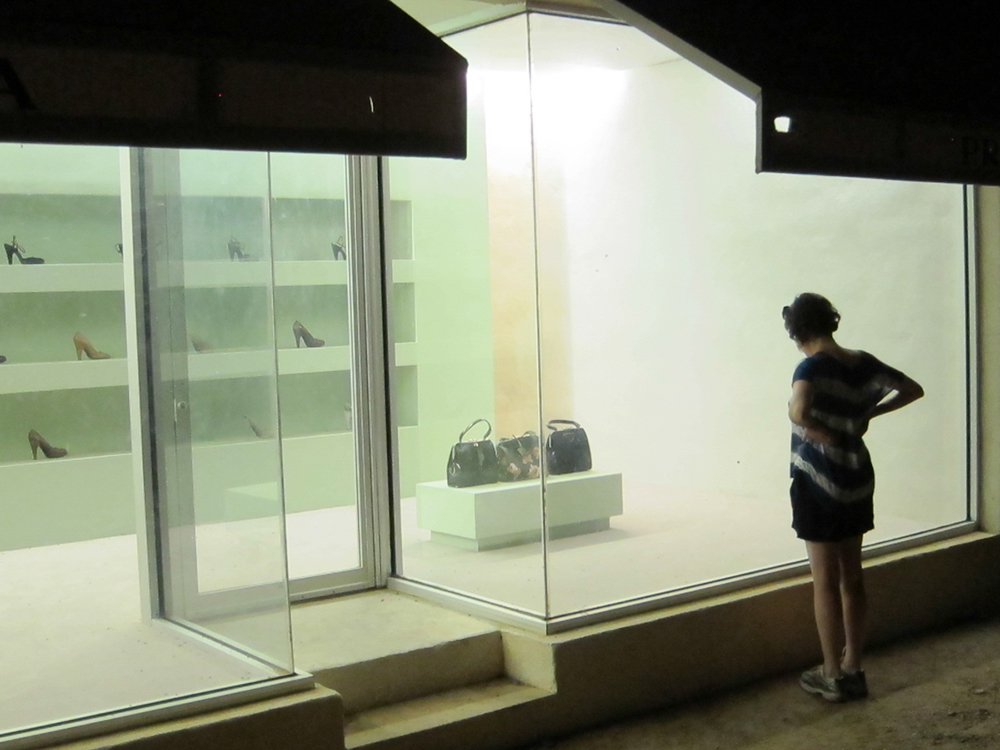 On our way to the airport, we stopped at basically the only restaurant in town we hadn't hit yet, Marfa Burrito, which is set up in the home of a woman who speaks only Spanish. We were armed with the translations for the ingredients we wanted in our burritos (living in Queens, we are no strangers to Spanish-only menus), but when she started speaking to us a mile a minute, we would have been lost if not for the border patrol officer who translated for us. The burritos were delicious.
That was what we managed to capture, there's plenty of stuff we never got around to taking pictures of...or that just can't be experienced with a photo. We definitely recommend a visit to Marfa and these neighboring points of interest, but make sure you do some homework first. And bring plenty of extra water.
Thanks to Daniel Chamberlin, Henry Grosman, Abby Richardson, Tommy Blackburn, Christine Winston, Hamilton Fish and Sandra Harper for Marfa tips. Special thanks to Joseph and Jane Selzer.